PERMANENT NATURAL HAIR RESTORATION WITH YOUR OWN GROWING HAIR
Medical Hair Transplants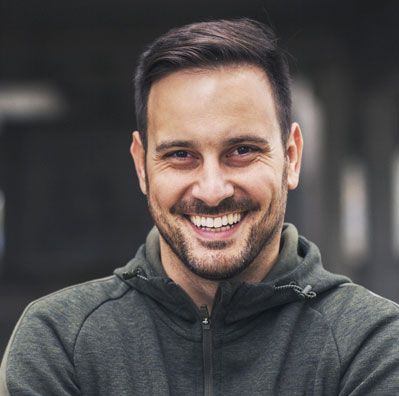 Surgical Hair Restoration
The Permanent Hair Restoration Solution for Men and Women
Surgical Hair Restoration, like all other forms of plastic surgery, is an art. It requires expert surgeons with decades of experience and a trained hand to create the most natural appearing results that are undetectable to even the keenest eye.
We realize that every patient has unique needs and desires. Therefore, each patient's hair restoration treatment plan is customized based on hair type, general health, age, degree of hair loss and overall patient expectations.
Our hair transplant surgery and restoration teams are renowned for their keen aesthetic sense in performing hair transplants and their exceptional surgical skills.
Our Hair Transplant Philosophy
Our basic philosophy with respect to hair restoration begins with a time-honored idea: "Do one thing and do it extremely well."
At HairBuilders, we concentrate on performing the best hair restoration transplantation possible for each individual patient.
Our hair transplant restoration surgeons create a natural appearing hairline with single, one follicle (called a follicular unit) grafts. Then they carefully blend in progressively larger grafts behind the hairline. These grafts will contain two and three hair follicles in a single graft.
They typically move four to six times as much hair as in a standard hair transplant approach, using follicular unit grafts throughout, thereby producing a completely natural result.
Hair Restoration Transplant Surgery: FAQ
What are Hair Transplants?
Hair transplantation is the redistribution of hair from areas of greater density (the back and sides of the head, also known as the donor areas) to areas of lesser density normally the top (crown) of the head and the hairline.
Do Hair Transplants Really Work?
Yes. The transplanted hair is removed from one area of the body (referred to as the donor site) which has been genetically pre-programmed to produce healthy hair for a lifetime. Then using magnification, follicular unit grafts containing one, two, three or four hairs are meticulously transferred called "planting" into the bald or thinning areas the recipient site.
GET STARTED WITH A
FREE CONSULTATION
Whether you are experiencing thinning hair and want to stop your hair loss, or want more hair, we provide the most advanced and effective hair loss treatment and hair restoration procedures for men and women of all ages and hair types.
Trust. Care. Confidence.
All of our services are provided with your complete privacy in mind. We provide a discreet, confidential, professional atmosphere which all our patients appreciate, especially those whose work places them in the public eye.
Get Answers Today
RESTORE YOUR HAIR. RESTORE YOUR LIFE. Schedule a free, private consultation today.